LEARN FROM THE BEST P&O EXPERTS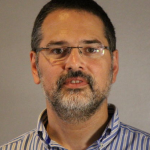 Marcelo Álvarez
Lecturer / Expert Trainer
Orthotist Prosthetist (National Council for Technical Education - Buenos Aires – Argentina) who currently lives in Barcelona, Spain. He is currently P&O Director at Human Study e.V., with tremendous working experience at Ottobock Ibérica (Spain) and Handicap International (Prishtina, Kosovo), as well as clinical Orthotist and Prosthetist at the Institut Tècnic Ortopèdic (Barcelona, Spain). Mr. Alvarez was P&O professor at the University of Buenos Aires and National University of General San Martín.
Nicolás Muñoz
Lecturer / Expert Trainer
Prosthetics and Orthotics teacher and trainer. Nicolas is working in different contexts, with focus on programs in Syria, Egypt, Gaza, Tunisia, and Balkan region. Nicolas acts as a lecturer,  clinical trainer as well as an examiner. He is teaching courses in lower and upper limb prosthetics and orthotics. ISPO evaluator. (Eventually) Responsible for assessing a P&O training facility against the relevant ISPO education standards, and making recommendations as to how well the standard is met.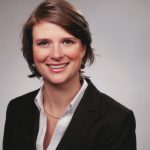 Maike Trülsen
Lecturer / Expert Trainer
Maike Truelsen is a high level Prosthetist/Orthotist (ISPO Cat.I) based in Heidelberg, Germany. Her main specialty are Neuromuscular concepts in pediatrics. Design and manufacturing of custom made orthoses and prostheses including dynamic and high-end devices made of carbon fibers is part of her daily routines. The management of spinal deformities with trunk braces, offering consultation to hospitals and therapy facilities as part of an inter-professional team is rounding up her high professional profile. Maike has shared her expertise and skills with colleagues in many parts of the world, including Denmark, Norway and Australia. 2012 – Federal Academy of Orthopedic Technology (Meister-D /ISPO Cat.I) 2016 - Travelling Fellowship in France, Canada and America